We went to Indian food for dinner tonight- I have been pining to go for a couple months now. Since we were downtown at the mall, it was the perfect time to go! YAY for Indian FOOOD! It was actually kind of busy there tonight too! I was amazed. I'm also amazed at how full I am!
I made cookies today. Well, I cooked them yesterday and iced them today. Last time I did these cookies, I made a mental note that I wanted to do the acorn shaped cookies with color flow. I remembered why I don't do that often. It took for freakin ever! First I had to do the outlining, let it dry for an hour, and then fill that. I then decided that since regular frosting will break down the color flow, that I'd just do the rest of the cookie with color flow instead of frosting, sooo I had to outline the rest of the cookie rather than just the top, let that dry, and then I just finished up filling the insides. I also ran out of red food coloring, so my maple leaves aren't the exact color red I wanted, more like a neon red-orange. hahaha How funny.
I want to arrange them all pretty, but I need to do a better job of posting pics on here, so I just took pics of them sitting out to harden a bit so I can pile them on plates for my work and Drew's. :)
OH! we also cruised Lancaster today in search of a Mexican Market. I think we found a good one up by Silverton Road. They have pan dulce's, and cajeta, and refrescos, so yay! (i.e. Drew likes these cracker type things that are sweet, those are the pan dulce's, cajeta is the creamy chocolatey stuff that we like lots, and refrescos, if you couldn't figure it out, are just mexican sodas)- we bought apple, my fav!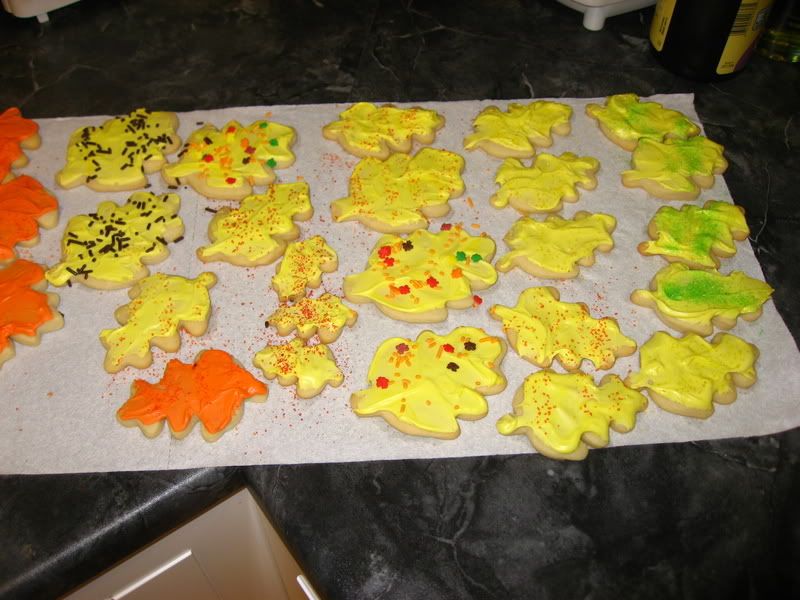 The lovely yellow leafs of autumn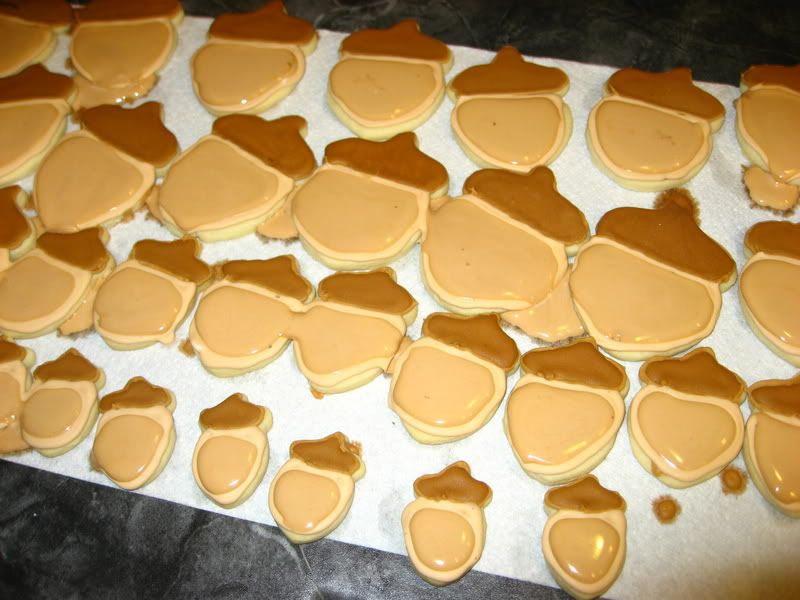 My lovely color flow acorns that are a little messy, but will look great on the plates!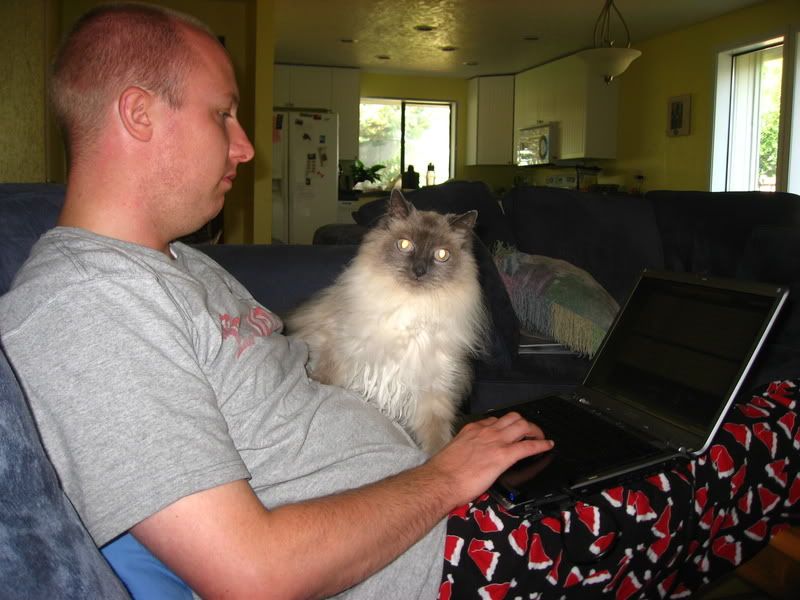 Yeah, well, Lexy REALLY needed to sit on Drew's lap while he was doing other things. She insisted. So I had to take a picture!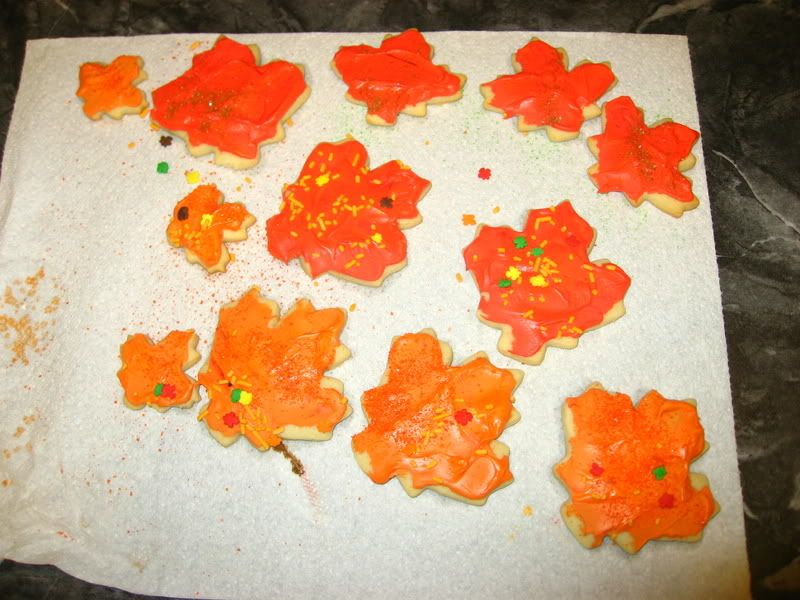 And last, but not least, the neon maple leaves!