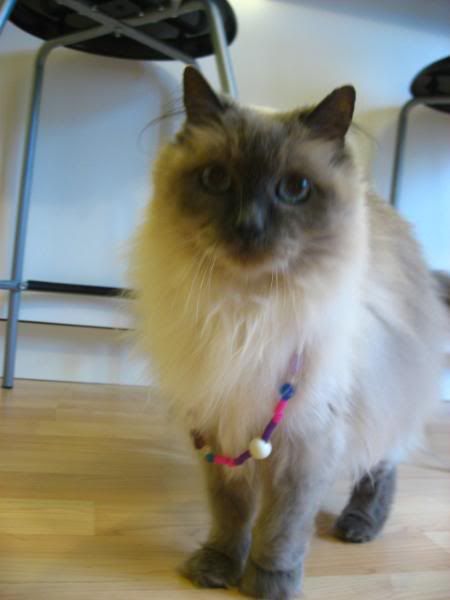 I wanted to change my background today, and realized that I don't know enough about the xml/cgi to change it properly without losing all of my info on the sidebar widgets. Does anyone have any suggestions?
I'm sure I could figure it out, but I just don't have the patience. SOO if anyone has the naswer to me, that's obviously simpler than me having to figure out the code and making sure I do a cut and paste correctly. :) Goodbye my days of being able to trash any HTML code and putting whatever I want, where I want. So sad...
I'll leave you with a picture :)
That's Lexy with her beautiful necklace!